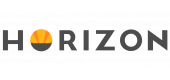 Tim Smith

Tim co-founded Horizon Realty Advisors (HRA) with Greg Beckel and Mike Strand in 2001. Tim has directed business development by leading the acquisitions function. Along with the other co-founders, Tim has provided oversight and collaboration in all HRA departments and strategic growth. Additionally, he has played key supervisory roles in several successful renovation and reposition projects in the HRA portfolio.

Prior to co-founding HRA, Tim ran CPI, Inc. — a boutique brokerage company in Seattle specializing in apartment transactions. He additionally served as Director of Acquisitions for American Property Consultants, Inc. where he originated and facilitated acquisitions of apartments and office properties in the Seattle metropolitan area. Prior to this, Tim was a property manager for Pinnacle Realty (formerly Goodman Management) where his responsibilities included regional management of 5-10 properties at a time serving multiple clients on a fee basis.

Tim received his Bachelor of Science from the University of Utah (U of U) with a major in Computer Science Engineering and a minor in Business Finance. He was also a scholarship athlete on the U of U swim team. Tim is a recipient of the scholar athlete award from the U of U.

Tim lives with his wife and daughter in Seattle where they have raised three children. Tim enjoys golf and serves on the board for Rainier Golf and Country Club. He also serves on the finance committee of Kennedy Catholic High School. Tim is an ardent supporter of Northwest Hope and Healing, a non-profit charity founded by his wife that serves women navigating breast cancer treatment.