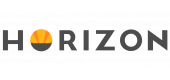 Rob Marshall
Rob Marshall is a partner with Horizon Realty Advisors (HRA) based in Seattle, Washington. Rob has over 25 years of real estate knowledge including extensive experience in property management and commercial mortgage banking. In 2006, he joined HRA as Vice President of Acquisitions and became a partner with the company in 2012. Rob has helped HRA develop significant relationships with the leading brokers of student housing in the country, and those relationships have afforded the company many opportunities to grow. With the help of these relationships, HRA has become one of the largest private owner/operators of student housing in the country. In addition, Rob is actively involved in acquisition financing and refinance decisions.

Prior to joining HRA, Rob founded his own mortgage brokerage firm in 2001 — Elliot Bay Commercial Mortgage — where he originated and closed over $250,000,000 in new acquisition financing for Horizon. Prior to that, Rob worked for GMAC Commercial Mortgage and GE Capital.

Rob received his Bachelor of Business Administration from Seattle Pacific University (SPU) with a major in Business Marketing. Rob was also a scholarship athlete on the SPU Men's basketball team and still owns the mark as the all-time assist leader at SPU.

Rob lives with his wife, Sandy, in Kirkland where they have raised two sons, Austin (26) and Colin (23). Rob enjoys playing basketball, seeing the world, and in 2011 was inducted into the inaugural class of the Olympia High School athletic hall of fame.