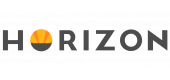 Mike Strand
Mike co-founded Horizon Realty Advisors (HRA) with Greg Beckel and Tim Smith in 2001. He currently has over 35 years in the real estate business. Mike has participated in every aspect of HRA's business and has focused most of his attention leading the asset management department and working on all capital events including refinances, major capital projects, and being an integral part of the internal investment committee.

Prior to forming HRA, Mike worked for Pinnacle Realty Management, one of the largest third-party management companies in the country at the time. He worked as an investment manager at Pinnacle from 1989 until 2001. Mike was honored as the Investment Manager of the Decade for his work in the 1990s. Prior to Pinnacle, Mike worked for Sato Corporation, a respected developer/operator of shopping centers, office buildings, and multi-family projects. Mike has also actively participated in his family's business which develops and owns various apartment and industrial projects throughout the greater Puget Sound area.

Mike received his Bachelor of Arts from the University of Puget Sound (UPS) with a major in Accounting and a minor in Economics. He played four years on the school's basketball team and won the NCAA Division II National Championship in 1976.

Mike is a lifelong resident of Seattle and currently resides in Lake Forest Park with his wife and daughter. His daughter Julia won the State Basketball Championship last year with Shorecrest High School. His son Davis is currently a sophomore at the University of Washington. Mike is an avid golfer and loves to travel the world with his family.