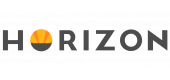 Greg Beckel
Greg co-founded Horizon Realty Advisors (HRA) with Tim Smith and Mike Strand in 2001. In collaboration with the other co-founders, Greg has directed the management company and all departments including asset management, marketing, accounting, training, and IT. Greg provides coordination for all management operations for the partners and investors.

Prior to co-founding HRA, Greg was an Executive VP of Pinnacle Realty Management. Greg began his career at Pinnacle in 1982 as a multi-site property manager. He then progressed to taking over the Pinnacle Seattle office, with 25,000 units under management throughout Washington and Oregon, and overseeing the branch office located in Portland, OR. Greg facilitated all property management operations including client development, client relations, property management, and accounting. Greg later became the West Coast Director of Operations where his responsibilities included managing and overseeing a 40,000+ unit portfolio throughout Washington, Oregon, California, Nevada, and Arizona.

Greg received his Bachelor of Business Administration from Washington State University (WSU) with a major in Business Marketing. He was also an athlete on the WSU men's golf team and captain of the WSU men's soccer team.

Greg lives with his wife in Gig Harbor where they have raised two daughters. Greg enjoys spending his time with family, rooting on the Washington State Cougars, traveling, Maui, and attending Cougar football games. Greg is a passionate supporter, donor, and fundraiser for the Cougar Athletic Fund and the American Heart Association.